Partnerem jest Polskie Stowarzyszenie Producentów Oleju
Najlepiej smakują, gdy są jeszcze ciepłe i chrupiące. Placuszki z cukinii to wymarzony pomysł na szybki, sycący obiad. Ich przygotowanie jest dziecinnie proste, a efekt końcowy przechodzi wszelkie oczekiwania. Żeby wyczarować w kuchni to pyszne danie, potrzebujesz zaledwie kilku składników. W kolejnym odcinku Smacznego! Gosia Rudzińska pokaże ci, jak je przygotować krok po kroku.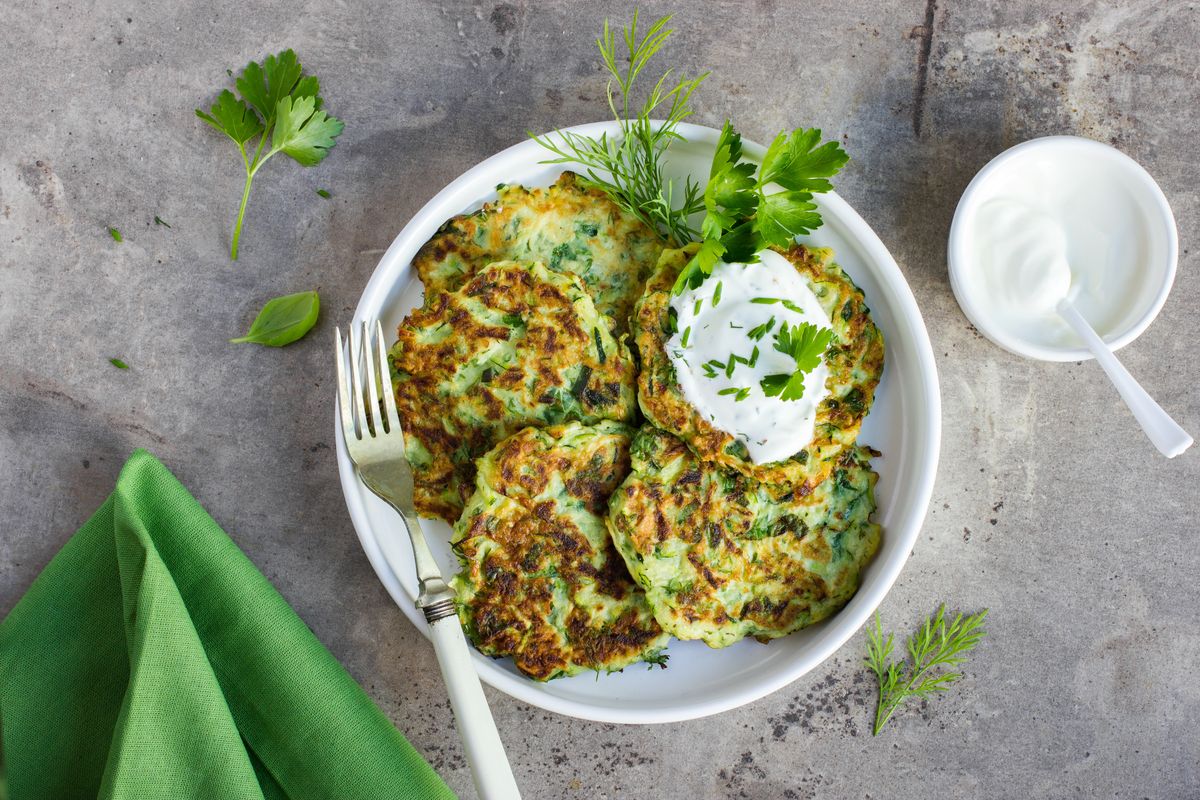 Źródło: Adobe Stock

Cukinia to warzywo, które daje nieskończenie wiele możliwości w kuchni. Wybornie smakuje jako składnik warzywnych gulaszy i zapiekanek, ale można ją również podawać z różnorodnymi farszami. Tym razem skosztujemy cukinii w formie pysznych, sycących placuszków. Smażone na oleju rzepakowym, zyskują rumiany kolor i apetyczną chrupkość, a dodatek jogurtu kokosowego i szczypiorku sprawi, że pokochasz ich smak od pierwszego kęsa. Zobacz najnowszy odcinek programu Smacznego!, gdzie Gosia Rudzińska przygotuje ten apetyczny przysmak razem z widzami.
Smacznego: przepis na placki z cukinii
Działanie zostało zrealizowane z Funduszu Promocji Roślin Oleistych.
Partnerem jest Polskie Stowarzyszenie Producentów Oleju